What to Do in Kathmandu, Nepal
Kathmandu is an exotic place with sights and smells you've never seen before. While people often go to Nepal for the Himalayas, Kathmandu is an ancient capital and has its own unique attractions. We've prepared this simple guide to holy places, iconic things, popular things to do and more in Kathmandu.
Nagarkot
Nagarkot has wonderful Himalayan views. When the weather is clear, you can take excellent photos both during the day and at sunset. You will pass through rough and muddy roads as you approach Nagarkot, which can be reached in 1 hour by private car and approximately 2 hours by bus from Kathmandu. There are exquisite nature trails and fun daily hiking organizations here.
Reclining Vishnu Statue
The majestic statue of the Hindu god known as Narayan or Vishnu lies on the outskirts of Kathmandu. The statue, which is more than 5 meters long, plays an important role especially in the Haribondhini Ekadashi Mela festival held in October. The festival represents the day when Vishnu awoke from his slumber.
The Budhanilkantha temple where this holy statue is located is located on the northeastern border of the Kathmandu valley. According to the prophecy any Nepalese king will die if he visits this temple, so no king has ever been to this temple.
Freak Street
Freak Street, which is quite close to Kathmandu Durbar Square, has great street art. When you visit Kathmandu, you must enter this street to feel as if it was 50-60 years ago.
You can find delicious curd cheese, JuJu Dhao and beautiful cupcakes in the shops on Freak Street.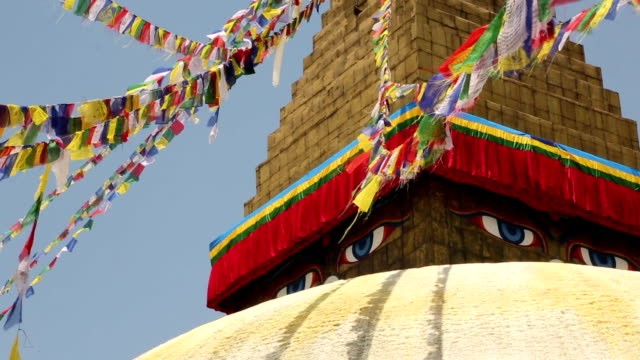 Boudhanath
Boudhanath is one of the very important points for Tibetan Buddhists. Located about 13 km from the center of Kathmandu, this place has the largest global stupa in Nepal. Bouddha Stupa is an interesting structure designed with the smells and sounds of its location.
Boudhanath has a wide variety of souvenir shops. If you want to buy religious objects, souvenirs and hammered copper, you should visit the shops.
Pashupatinath
Pashupatinath temple is located on the banks of the Bahmati River. Hindus regularly worship here, there are also sadhus and monkeys inside. A small fee is required to visit the complex.
Visiting Kathmandu in Nepal and trekking in the Himalayas will be a delightful experience for anyone. If you have such a plan, we strongly recommend you to use Bitbook to .