The Best Hotels in Petropolis - Rio de Janeiro
There are great inns and accommodation in Petropolis, but how to choose the one that best suits your trip?
The answer is simple, just visit the website BITBOOK.NET and get the best options, amazing prices and also a great cashback!
This destination is one of the best place for those who want to relax and rest. Petropolis is certainly for those looking for one of the best destinations in Rio de jJaneiro. This amazing city is much sought after by couples in love and trail lovers, always full of tourists and travelers.
Check out the best hotels in Petropolis right now and prepare your bags for an unforgettable trip! This amazing place have the best options at bitbook.net, only at BitBook you can get the best prices and on top of that, a amazing cashback!
Petrópolis is a charm, a city with a colder climate, surrounded by colonial buildings, great cuisine and lots of nature. From the Wax Museum to the Crystal Palace in Petrópolis, you can experience a bit of history when visiting these and many other tourist attractions. And to make your stay there perfect, we have selected the best hotels in Petrópolis for you to check out. Of course don't forget to use BITBOOK.NET and get the best prices and also a great cashback!
From the most luxurious accommodations with spa centers or more affordable options, hotels in Petrópolis are complete, charming and super comfortable. Some were built in old buildings, with preserved architecture, making hosting a unique experience. Others are located amidst the lush green of the mountains, great for those who want to rest and disconnect.
Solar do Império
Solar do Império is one of the hotels in Petrópolis best evaluated by tourists, the construction dates back to the 19th century, so you will find a very charming atmosphere there. The rooms have a minibar, wi-fi, TV with streaming service and air conditioning. The property features an à la carte restaurant, two swimming pools, parking, spa center, sauna and gym.
Marambaia Hotel
A place that is pure charm is Casa Marambaia Hotel, the property is wide, surrounded by mountains, lakes and trees. There is a heated swimming pool, massage packages, sauna, yoga classes, beauty treatments, games room, spa center, gym and sauna. The accommodations are spacious, with an open balcony, living room with sofas, kitchenette with dining table and outdoor hot tub.
Don't forget to use bitbook.net and get the best prices and an amazing cashback!
With BitBook.net you save money while take a vacation or a business trip.
What is BitBook? BitBook is a booking platform that offers you a cashback on all your bookings (flight, hotel, car rental).
BitBook is the next generation of travelling and the best alternative to find the best prices ( and you'll get a cashback for every booking). I know, BitBook is amazing! Go ahead and start using now at: www.bitbook.net
locanda della mimosa
Locanda della Mimosa is a super cozy space to have a romantic stay in hotels in Petrópolis. The site has an outdoor pool and hot tub, sauna, gym, spa center, massage services, restaurant and parking. The suites are equipped with wi-fi, fireplace, balcony, television and air conditioning. Pets are welcome on the premises.
Don't miss the opportunity to visit this beautiful place, don't know how to go? Don't worry, go to bitbook.net and easily book all you'll need to get there and have a great time.
Casablanca Koeler
Located very close to the main tourist attractions in Petrópolis, you will find the Casablanca Koeler to stay. The rooms are designed for couples, and have a television, wi-fi, air conditioning and a work desk. The property has a luggage storage and parking. A rich breakfast buffet is served and praised by guests.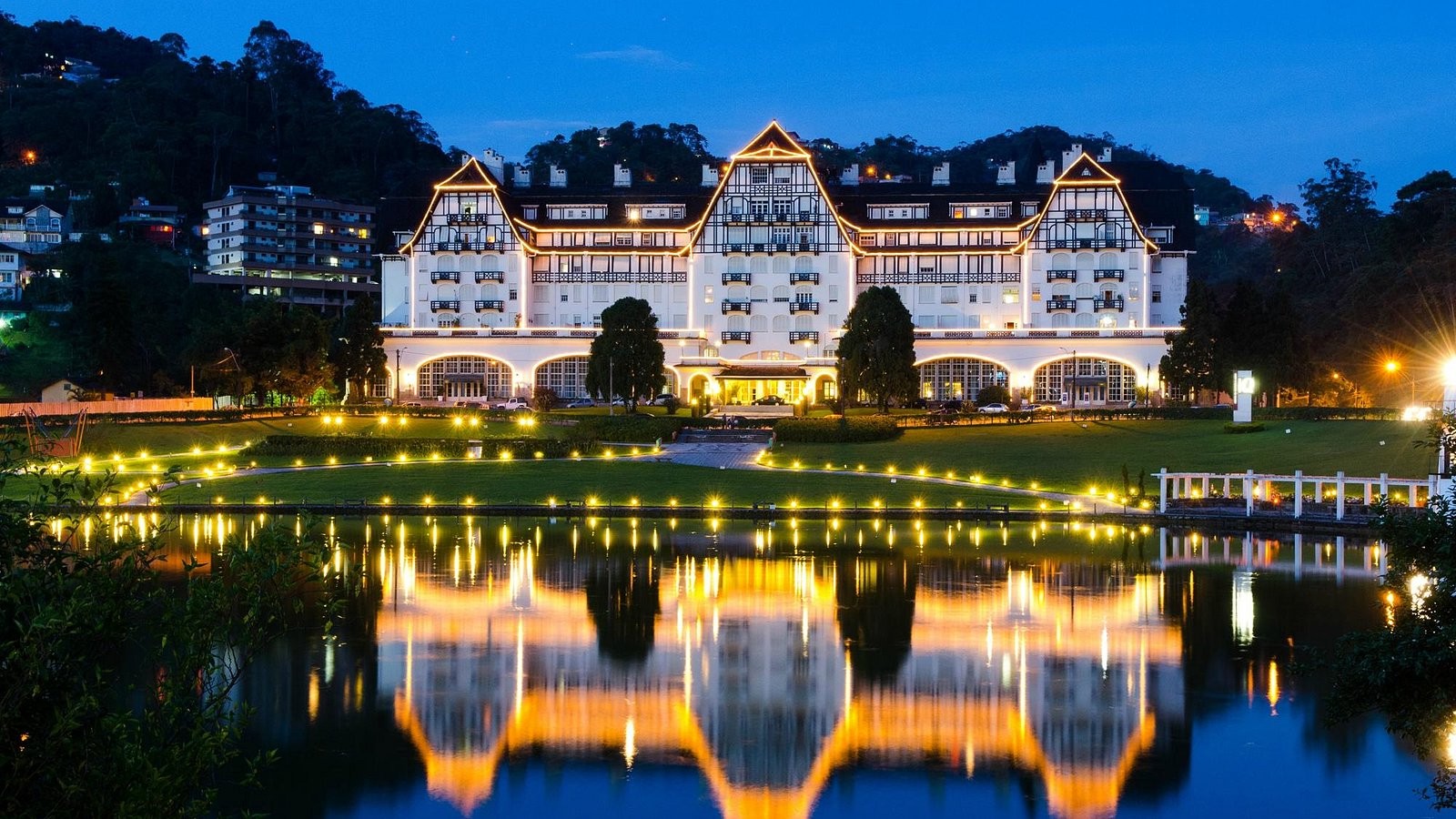 Hotel Reggia Catarina
The Hotel Reggia Catarina is another complete option among the hotels in Petrópolis, the property is close to the Imperial Museum and other tourist attractions much sought after by tourists. There is a heated swimming pool, massage packages, sauna and games room on site. The rooms have a bathtub, minibar, television, wi-fi, air conditioning and television with streaming service.
Grand Hotel Petropolis
The Grande Hotel Petrópolis is also a good accommodation for those who want to walk to the historic center, for example, the Imperial Museum is only 200 meters away. The accommodations have a mini kitchenette, air conditioning, television, wi-fi, wardrobes and sofas, there are rooms for up to four people. The hotel has a restaurant, gym, sauna and parking.
Princesa Isabel Pousada and Hotel
Another excellent stay among hotels in Petrópolis is the Princesa Isabel Pousada e Hotel – Dom Pedro, with a great location for those who prefer to be close to the city's tourist attractions. The property has a tasty breakfast buffet, outdoor pool and 24-hour reception. The rooms have a hydromassage bath, television, wi-fi, minibar and air conditioning.
Now that you've got all the tips, all you have to do is set up the itinerary, choose the accommodation using BITBOOK.NET, pack your suitcase and throw yourself into the charm of this amazing place.
I have no doubt that you will have unforgettable days. If you have any questions, leave them in the comments and we'll be happy to answer them!
Safe travel and enjoy this amazing place!